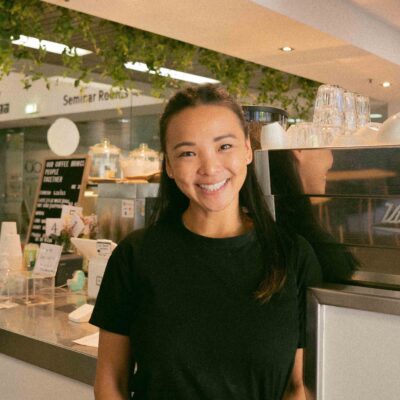 Katie graduated with a Bachelor of Commerce at Curtin University, majoring in Accounting & Business Law before spending the better part of 10 years in the mining and resources industry as a Management Accountant. During this time, she actively volunteered with organisations including Starlight, State Emergency Service, Camp Quality and Youth Affairs Council WA.
In 2017 after a 2-month long adventure camping around Africa and visiting a 110 hectare garbage dump in Jakarta, she rediscovered her passion for volunteering and social impact; from there, began her social entrepreneurship journey with the dreams of driving and instilling positive change in the lives of others. In October, she bid farewell to her accounting career to start The Underground Collaborative.
The organisation exists to provide employment to empower women and young people experiencing or at-risk of homelessness. She is passionate about social justice, international aid, the environment, human rights and children, and is an advocate for social enterprise in creating systems change, and has a particular interest in property, development, urban design, and how the mergence can create greater social impact.
Her motto: You don't have to change the world, to change the world. Change your world, to change someone else's.